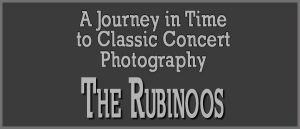 1979 – Present   |  Berkeley, California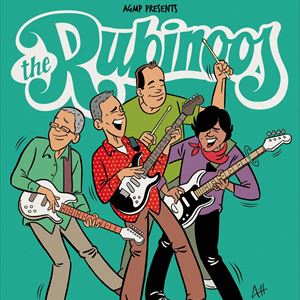 I was going to school at UC Berkeley and my girl friend at the time had a sorority sister who was having her birthday and her dad decided to throw a party – what a party. The Officers club in San Francisco Presidio was the place and The Rubinoos were the band. I was blown away by these four guys that were also fron Berkeley. So began a journey to go to so many gigs that The Rubes played: Keystone Berkeley, Keystone Palo Alto, The Cataylst Santa Cruz and more!
The first photo was taken in Mission San Jose which is a district of Fremont. Imagine an afternoon show! The Rubinoos and Earthquake rocked that park and damn it was fun!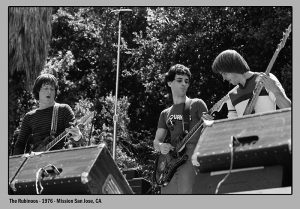 I obviously had a passion for good music but this band was different. Not only did the lead guitarist (Tommy Dunbar) play one mean lead he also wrote most of the songs that for The Rubinoos! Infectious and entertaining, The Rubinoos engaged the crowds that had a chance to see them. My favorite club was Keystone Berkeley which was just down from where I lived at the time on Durant Avenue. I always brought my trusty Minolta but at that time I was the lead photographer on the Berkeley campus so at that time I bought a Nikon F3.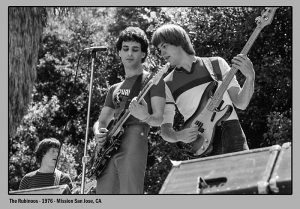 A Typical Setlist for The Rubinoos
The Rubinoos opened up a lot for Greg Kihn Band which was a double treat. Both bands were on the Berserkley Record Label that had Jonathan Richmand and the Modern Lovers, Tyla Gang and The Spitballs. Another band that was fun to see at Keystone were the Psycotic Pineapple – good friend of the Rubes.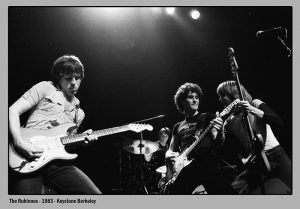 The Rubinoos had a fun time opening for Elvis Costello and the Attractions Armed Forces 1979 US tour. How cool was it to be able to open up for Elvis Costello!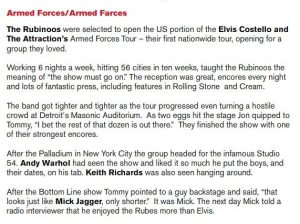 I have continued to follow this fun band – in fact, no doubt I can say I am friends with the Band!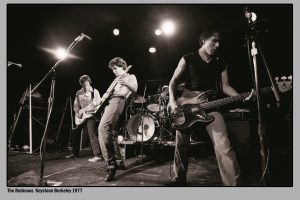 The fun continues! In December, 2019 The Rubinoos played at Harlow's, a club near me in Sacramento. Ironically, The Rubinoos are definitely popular all around the world- They have toured countless times to Spain, London, Portugal, Japan and even Norway! How cool is that!