Winterland Concerts
Bill Graham Presents San Francisco "Mecca of Shows"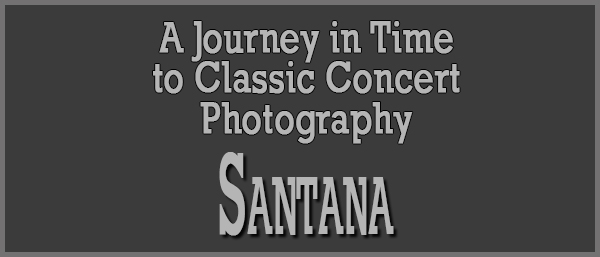 I have the joy of seeing Carlos Santana a number of times in the 70's at Winterland. I had the thrill to experience some of my favorite LPs live, Santana III, Caravaserai and so much more. The crowd was always roudy to be entertained, especially before the spiritual preconcert plea by Carlos to have a moment of silence for a minute and then he exclaimed the band would play for all. That lasted at least 15 seconds by raucous screams from the anxious ticketholders wanting to be instantly entertained.
One of the amazing bills was including John McLaughlin and his Mahavishnu Orchestra where the two guitarist maestros would duel back and forth with crowd pleasing solos. Another time was when Wendy Haas joined Satana along with McLaughlin to perform songs from the Santana Welcome LP.
Glorious!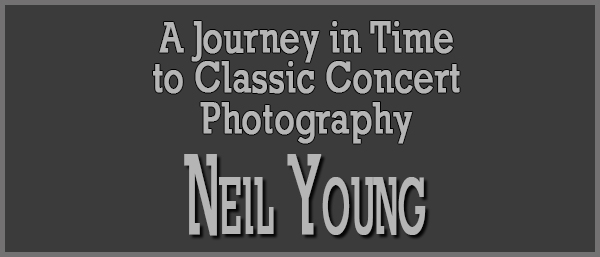 The day was March 20, 1983 and a Wednesday! What a perfect time to get over the San Francisco to see another concert at Winterland specially to see and hear Neil Young doing a solo gig! I mean what else would you do on a Wednesday night? There was something so cool about going to Winterland. The crowd snaked around the old building in the Tenderloin district of the city, not the safest part for sure but who cared! Neil was in a typical talkative, well actually more like mumbling about each song or things that were going in in his life or for that matter the world. Neil always had something to say that usually was a bit on the funny side! The crazy part of the concert was when Young was tuning his guitar, something he did a lot in unique ways that he discovered through his good friend Joni Mitchell. Someone in the balcony was getting annoyed with the amount of time Neil was taking and decided to express his dissatisfaction by hurling a beer bottle to the stage. As it shattered, Neil slowly got off his stool and opened his jacket and pulled out a large knife and pointed it to the dark balcony snaring his typical snare! He motioned with his knife to the person who threw the bottle and yelled "Why don't you come down here and do that!" That got the attention of the crowd! Back to the show!
Linda Ronstadt opened the show and was AMAZING!
Tower of Power were top of the bill at Winterland on December 21, 1973 and that was one fun time! Lenny Williams commanded the stage along with the righteous horns that TOP are sooo famous for. Lenny Pickett was still blowing his sax for the band and the crowd loved every note! How cool of a bill too – first up was Graham Central Station, with leader Larry Graham plucking his bass in the way he 'created' when he was a Family Stone! Next up was Buddy Miles, famed drummer and bandmate with Jimi Hendrix in the Band of Gypsies!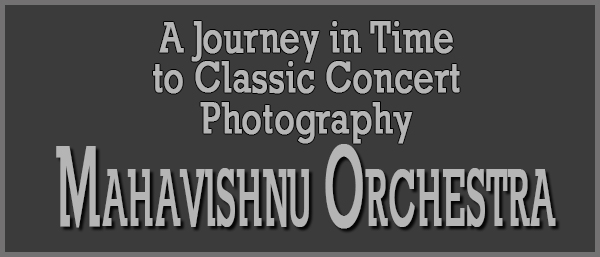 Mahavishnu Orchestra was always a treat to experience. My good friend Peter and I would jump at a chance to get over to Winterland to watch and listen in amazement with John McLaughlin as his fingers raced over both his six and twelve string double neck Gibson.  What a band too – Jean-Luc Ponte, Rick Laird, Billy Cobham, Jan Hammer! There always seemed to be that one light bulb behind the stage at Winterland that I would capture as I did my thing and you can see it in one of the photos of McLaughlin. This concert had a fun bill. Opening were the crazy Tubes with a raucous set that included throwing Wonder Bread into the crowd. Next was Journey who shook the building with pre Perry tunes.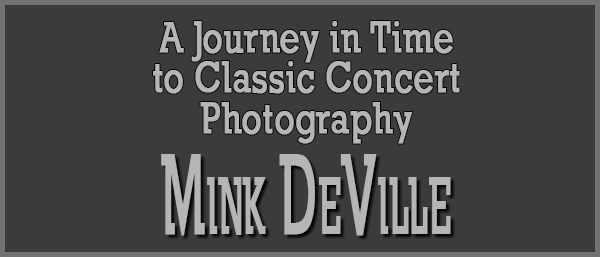 I had never heard of Mink DeVille when I got to see him at an amazing concert on June 7, 2986 at Winterland. Mink was sandwiched between opener Nick Lowe and headliner Elvis Costello and the Attractions. Wow! Spanish Stroll, Cadillac Walk, Mixed Up, Shook Up Girl, Mink DeVille commanded the stage with his 50's look and entertained the sold out crowd with poppy rock, a perfect combination of sounds to be played right before Costello fans. Sadly I can't find any of the pics I did of Costello but what a concert! This was the last gig for the successful tour for Costello and the Attractions as they blazed through 15 songs from My Aim is True and This Years Model with one Encore : I'm Not Angry, a self-centered song that epitomized Costello to a tee!
Nick Lowe had a great opening set and was instrumental as the Producer for Costello's first LP.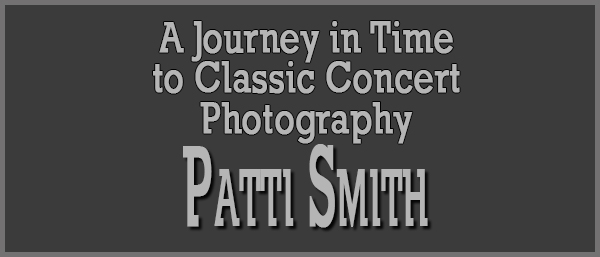 May 13, 1978 was a Sunday and why not head over to Winterland to hear some live music. I have to admit I was happy that Greg Kihn Band was on the bill and never really followed Patti Smith but what the heck right? Winterland was filled with definite freaky followers of the scene that Patti Smith was part of, a New York punk power that combined music and poetry. 17 songs in the set with no encore, Smith slithered through original songs and well known covers from The Who, Elvis Presley, Them and even Debby Boone. It took guts to belt out 'You Light Up My Life' to a raucous Winterland crowd but Smith pulled it off.
The Readymades opened the show and at the time were a west coast punk and new wave band. The single 'Electric Toys' was a huge hit for the Readymades who toured extensively for Blondie, The Stranglers, The Police, Talking Heads and others.
Fun times!